Get Fit Thursday ft. Alanna and Starla!
Hi dolls! I am collaborating with Alicia from
Being Holy and Healthy
and Tayler from the
Morrell Tale
for our series,
Get Fit Thursdays
. The purpose of this collab is to share our tips and motivation strategies with you as well as fresh and healthy recipes. This Thursday, things are a bit different around here as my girl, Alanna from
Alanna&Company
is taking it over!
Hi Coffee and Glitter readers! I'm Alanna and I blog over at
Alanna & Company.
Today I'll be sharing with you some tips for running with you favorite furry pal.
One of my biggest dilemmas of working out is that I can't just go to the gym right after work because I have a furry little companion waiting for me at home. So I have to go home, take her out, and then motivate myself to get to the gym. Can I tell you the amount of times that I get done walking her and think, "Ehhh....I can workout tomorrow," or "I don't want to have to drive to the gym now..." or "There's just no way I'm changing into a sports bra now," occurs? Nope, because it's happens all the time and I can't keep track anymore. Whoops. Now that it's almost summer, I'm glad that I can get out, walk with her and actually enjoy the time outside. And what's a better way than to get your workout in and your dog walk in all at once? Nothing. It's the best.
1. Warm up. Seriously, this is necessary for both you and your dog. Walk at a brisk pace for a bit and then slowly speed up before launching into a full-out run. This leads into the next one...
2. Let your dog relieve him/herself before you really get into the run. They should know that they are running with you and shouldn't wander off or go sniff around. BUT if they have to go, they have to go. So I usually take Starla around for about five minutes (which can be part of your "warm-up" time) to let her do her business and so then there will be no distractions during our run.
3. Make sure you have the right equipment. I keep her on a short 4' leash because she should always be beside me while I'm running. She's pretty good about staying on one side, but she doesn't have a chance to try and cross over to the other side of the trail with her shorter leash. Some people also only run their dogs on harnesses or with hands-free belts. I'm not that fancy yet, but maybe some day. If you're going for a long run, get a portable bowl or those attachments for your water bottle.
4. I use cue words. I say "Let's go!" if we really need to move it, for example, we need to speed up to make sure we cross the street in time. and I use "Whoa" to slow her down, that way I don't just stop running and then she gets yanked back from her neck.
5. Keep in mind the temperature. Remember dogs don't sweat! Usually I'll only go running in the summer and luckily there are lots of streams around where I run. She often jumps right into the steams and plops down in them to cool down. Also, if the pavement is hot to the touch, it's too hot for their paws! Plan on running on the grass or running by yourself if the pavement is too hot.
I can't wait to go running with her more. We'll be bikini ready in no time! Maybe one day we can even do some 5k runs together!
Do you go running with your dog? Do you have any tips to help running with your dog easier?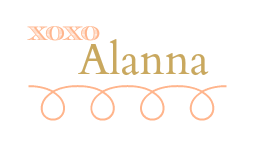 Please consult a veterinarian before engaging your dog in any type of activity. Not all dogs are suited for every activity. All opinions shared here are our own and may differ from yours.